Christopher P. Byrnes, Associate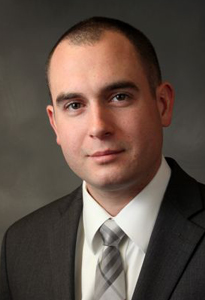 Christopher P. Byrnes received his Juris Doctorate from Hofstra University School of Law in 2010. He is admitted to the New York State and New Jersey Bars. Chris graduated from Stony Brook University where his major course of study was History.
He became an Associate of Schroder & Strom, LLP in January 2011, following his admission to the New York Bar. His prior legal experience includes an internship for a Nassau County Criminal Court Judge while in law school.
Christopher has extensive experience representing numerous multi-family communities, as well as residential and commercial property owners throughout New York State. He implemented settlement of thousands of residential property tax appeals with the Nassau County Assessment Review Commission, and has successfully prosecuted hundreds of Small Claims Assessment Review appeals throughout Nassau, Suffolk, and Westchester Counties. He has argued before the New York State Appellate Division as well as the Court of Appeals.
Chris is an active member of Nassau and Suffolk County Bar Associations. Chris is a member of the Community Bankers Mortgage Forum as well as the Great South Bay Chapter of BNI, where he served as President from 2013 through 2014.
In 2015, Chris was appointed to the Board of Directors for The Community Associations Institute, Long Island Chapter.
EMAIL: cbyrnes@nytaxreview.com